Government Services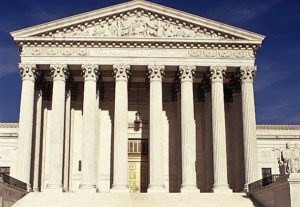 We are honored to schedule the full spectrum of court reporting, videography, and interpreting services to large and small government agencies nationwide. We are diligent when servicing government agencies because we know that their needs are different than regular law firms.
For over 30 years, Atkinson-Baker has had the pleasure of scheduling deposition services to government agencies based on trust, reliability, and our industry expertise.
We are pleased that so many government agencies benefit from our highly skilled and knowledgeable, dedicated client services staff and a network of selectively screened court reporters, videographers, and interpreters.
Some of the government agencies we serve include:
Alaska Attorney General
Anaheim City Attorney
Arizona Attorney General
Arizona State Board of Accountancy
Arizona State Retirement System
Boston City Law Department
California Attorney General
California Board of Equalization
California Dept. of Alcoholic and Beverage Control
California Dept. of Education
California Dept. of Fair Employment and Housing
California Dept. of Food and Agriculture
California Dept. of Insurance
California Dept. of Justice
California Dept. of Managed Health Care
California Faculty Association
California Office of Human Resources
California Rural Legal Assistance
California State University
California Teachers Association
Caltrans, Legal Division
County of San Bernardino
Dallas Area Rapid Transit
Dallas County District Attorney
Defense Commissary Agency
Equal Employment Opportunity Commission (EEOC)
FDIC
Federal Aviation Administration
Florida Attorney General
Florida Public Defender
Florida State Attorney
Fresno County Personnel Services
Glendale City Attorney
Georgia Attorney General
Hawaii Attorney General
Industrial Relations, Oakland
Internal Revenue Service
Iowa Attorney General

Metropolitan Water District of Southern California
Missouri Attorney General
Montana Attorney General
Nevada Attorney General
New York Attorney General
New York City Law Department
Ohio Attorney General
Pace Suburban Bus Service
San Francisco City Attorney
San Jose City Attorney
Santa Ana City Attorney
Santa Barbara City Attorney
Santa Clara County Counsel – Worker's Comp.
Santa Monica City Attorney
SEIU, Washington
Small Business Administration
Social Security Administration
State Compensation Insurance Fund
Texas Civil Rights Project
Torrance City Attorney
U.S. Air Force
U.S. Army
U.S. Attorney General
U.S. Commodity Futures Trading Commission
U.S. Customs and Border Patrol
U.S. Department of Agriculture
U.S. Department of Homeland Security
U.S. Department of Justice
U.S. Department of Labor
U.S. Department of Transportation
U.S. Department of Veteran Affairs
U.S. General Services Administration
U.S. Marine Corps
U.S. Postal Service
U.S. Navy
United States Trustee
Utah Attorney General
Utah Division of Oil, Gas, and Mining
Washington Attorney General
The State of California has approved Atkinson-Baker, Inc., to be a California Multiple Award Schedule (CMAS) provider to State and local government agencies.
CMAS Contract Number: 4-17-03-0631B
Term of Contract: May 3, 2017 through August 31, 2020
Contact Person: Rebecca Stone 800-288-3376 rstone@depo.com
Contract Products and/or Services: Court Reporting Services
Full Contract
Member of SAM (System for Award Management)
DUNS: 607957693